Our Range of Physiotherapy Services
Physiotherapy is a procedure that helps to restore movement and normal daily functionality when an individual is injured, unwell or disabled. This type of therapy can alleviate symptoms from current conditions and help to reduce risk of any future injury or illness. Each case takes a holistic approach, involving unique levels of care for each patient. We help people of all ages, suffering a wide variety of ailments and conditions, with our range of techniques and physiotherapsy services in Leeds. Procedures are used for a range of reasons too, helping problems affecting areas of the body such as:
The brain or nervous system

The heart and circulatory system

Bones and joints

Muscles and soft tissue

Lungs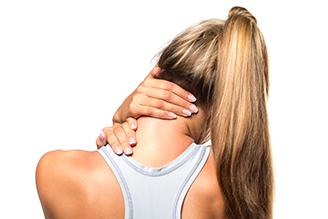 The following sections will elaborate on the work that we do, offering physiotherapy services in Leeds and the wider Yorkshire area.
What Do Physiotherapists Do?
Physiotherapists are regulated practitioners that have been specially-trained to help with recovery and movement following an injury or illness.
Properly trained physiotherapists can treat patients with a wide range of physical problems and conditions, such as:
Post-surgical rehabilitation

Intensive care

Terminal illness

Chest problems
Injuries and fractures

Bone and joint pain

Strokes and neurological conditions

Posture problems
Physiotherapists often work as part of a multi-disciplinary team skilled in numerous areas of medicine. You may find them in hospitals, GP surgeries, professional sports teams, workplaces and even in the comfort of your own home.
Physiotherapists evaluate and consider the body as a whole. They do not just focus on one area or the individual aspects of an injury. A good practitioner will provide advice, guide you through various exercises and perform manual therapy to help an individual through the recovery process.
Musculoskeletal Services Leeds
Skilled physiotherapeutic rehabilitation for musculoskeletal injuries will help to decrease pain and symptoms whilst ensuring a speedy return to your day-to-day life. Physio Leeds use the latest evidence based approaches to musculoskeletal problems; allowing us to provide an efficient rehabilitation program for any kind of musculoskeletal injury. You can book an appointment through our musculoskeletal services page today!
Home Visits in Yorkshire
If you can't make it in to see us, Physio Leeds will come to you!  This may be necessary if you are experiencing elevated levels of pain or low manoeuvrability. Your personal health problems may also affect your chances of coming to see us. Whatever the reason, physiotherapy treatment at home forms a practical solution to the problem.
Allowing us to visit your home will provide a better understanding of your situation and help you learn how to deal with it best. This will get you on the road to recovery much quicker!
Occupational Health-Service
We offer manual handling/workstation risk assessments through Fit4Work – our sister company. After initial analysis and assessment, experts will provide immediate advice on any modifications or training required to ensure complete health and safety in your workplace.
A lot of your time is spent at work where many repetitive strains and possible injuries may occur. It is important to look after yourself and look out for those hidden risks. The professional occupational health-service offered by Fit4Work is second-to-none!
Physiotherapy for Sports
Regular physiotherapy can improve circulation, reduce impact pain and increase elasticity in your soft tissue. This can all be achieved by a sports massage – also known as a deep tissue massage. When performed by a qualified professional, a sports massage can provide valuable relief to a recurring problem and prevent further issues.
The importance of this technique is recognised in almost all professional sport these days. Footballers, tennis players, rugby players and fighters all take part in physiotherapy to alleviate pain and aid the recovery process.
Contact Physio Leeds
Contact Physio Leeds today for more information or to book a physiotherapy session from the comfort of your own home.
We provide physiotherapy services to Leeds and the wider Yorkshire area; helping the people of Yorkshire back to their feet as soon as possible! Call 0113 350 1776 today.
PhysioLeeds Fit4Work, Bankside, 71 Breary Lane East, Bramhope, Leeds, LS16 9EU
PhysioLeeds Fit4Work, Trinity Fitness, Brownberrie Lane, Horsforth, Leeds, LS18 5HD