Looking for a HPC Registered Physiotherapist?

The Health Professionals Council (HPC) are an independent, UK-based regulatory body who protect the public by promoting exceptional health-care. The HPC keeps a register of Health Professionals in the UK and, in order to become registered, a health care provider must meet standards set out by the council which are aimed at ensuring public well-being prevails. As a HPC registered physiotherapist, you know that you can trust the advice, treatments and techniques used by Physio Leeds' Angela Hinton.
What does this mean for me?
The sign of a trusted care provider, all involved with The Health Professionals Council, whether they are a Physiotherapist or a Dentist, have undergone a rigorous application demanding the following qualities:
Character –

Your physiotherapist has been referenced by professional people from within the Leeds community. A HPC registered physio in Leeds provides you with a health professional of good character, free of any criminal convictions.
Standards of Proficiency –

Every physio registered with The Health Professional Council must meet strict standards set out by the regulator.
Standards of Conduct, Performance & Ethics –

You are able to raise concerns with the council should the physiotherapy services received fall short of statutory expectations.
Standards for Continuing Professional Development –

An expectation in place to ensure your registered health care professional has an enthusiasm to provide ever improving physiotherapy.
Standards of Education & Training –

An approval for becoming a HPC Physiotherapist demands that your health care professional has undergone education & training programmes particular to the field.
For more information on the standards required for a physiotherapist in Leeds to become a member of the Health Professionals Council, click here.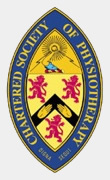 In addition to being registered with the Health Professionals Council, we have a long standing accreditation from The Chartered Society of Physiotherapy – a member-led organisation who are committed to pushing the application and delivery of physiotherapy forwards.
An accredited physiotherapist will understand and help promote to you the best possible ways to utilise your body's strengths while advising on the elimination of bad-habits which could lead to weakened areas developing more serious mobility problems.
PhysioLeeds Fit4Work, Bankside, 71 Breary Lane East, Bramhope, Leeds, LS16 9EU
PhysioLeeds Fit4Work, Trinity Fitness, Brownberrie Lane, Horsforth, Leeds, LS18 5HD