Welcome to Physio Leeds
We offer highly effective physiotherapy treatment and Pilates Classes –
choose to visit one of our private clinics in at Leeds Trinity University in Horsforth, Bramhope Leeds or we can arrange a home visit!
Read more about how we can help you below: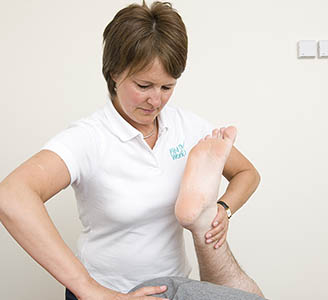 Physio Leeds / Fit4Work is owned & run by Angela Hinton, a Leeds based physiotherapist with over 16 years experience treating back pain.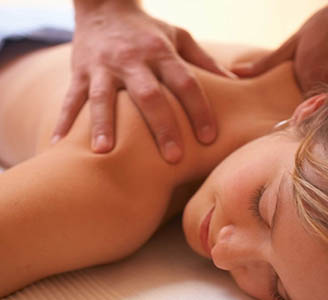 Find out more about the practice of physiotherapy and the symptoms which physio treatment can help provide relief from.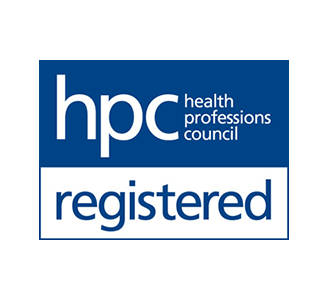 In addition to being registered with the Health Professionals Council, we have a long standing accreditation from The Chartered Society of Physiotherapy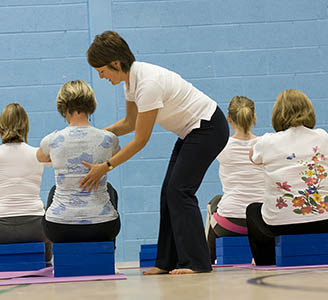 Pilates is a system of strengthening movements that when practiced regularly and with proper instruction can transform your body.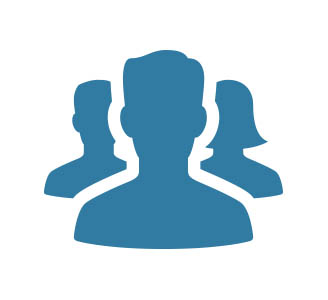 Take a look at some of the comments made by previous clients receiving treatment from Angela at her Clinic in Leeds.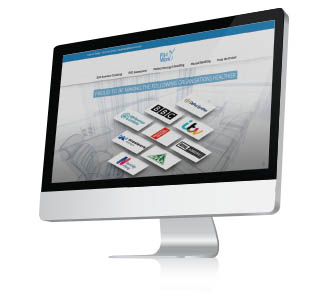 In addition to our passion for physiotherapy treatment and pilates classes, we're also experts in advising on fitness in the workplace.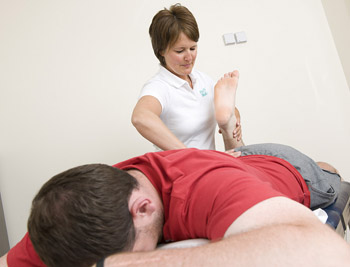 Angela Hinton qualified as a Physiotherapist 20 years ago and worked at the Leeds General Infirmary for over 7 years where she specialised in all musculoskeletal injuries.
Over the years Angela gained valuable experience from working on the Orthopedic Wards, Rheumatology Wards, Musculoskeletal Out Patients Department, Gymnasium and in Doctors surgeries in the West Yorkshire Area.
While working in 2003 for the Nuffield Hospital in Harrogate, Angela treated patients with neck and back pain, sports injuries, joint replacements and Rheumatology conditions.
Angela trained as a Pilates Instructor in 2004 and since then successfully treated many patients and athletes suffering from back pain and other musculoskeletal injuries with Pilates' exercises.
Angela runs regular Pilates classes to groups and on a one to one basis.  Patients suffering from Parkinson's disease, Hypermobility Syndrome, Multiple Sclerosis, Osteoporosis and many other conditions have gained the benefits of Pilates Classes run by Angela.
Find out more about Angela and the work she does to aid physical health in the workplace by visiting the website of our sister company, Fit4Work.
For your peace of mind, Angela is registered as a physiotherpaist with the Health Professionals Council.

Read more about the benefits of our treatments on our Blog…
Exercise is important for us, that much is clear. It helps to get the cardiovascular system working and this helps us to remain in good shape overall. But as we get older, can exercise damage our [...]
Are you thinking of introducing a new exercise routine within your workplace? Good! This is a very responsible and beneficial task to undertake, and Pilates in the workplace could be the answer! Busy modern life [...]
Why is Back Pain Such a Big Problem in the UK? Back pain in the UK seems to be a – well, pain! It is one of the leading causes of conditions such as sciatica [...]
PhysioLeeds Fit4Work, Bankside, 71 Breary Lane East, Bramhope, Leeds, LS16 9EU
PhysioLeeds Fit4Work, Trinity Fitness, Brownberrie Lane, Horsforth, Leeds, LS18 5HD