Physio Leeds are proud to introduce: Pilates 4 Children!
Pilates has become the quickest growing fitness activity in the world.  So, if we as adults can feel and see the benefits, why not Pilates for children as well?
Doing Pilates at a young age may help prevent injuries and stimulate a more positive attitude toward lifetime physical activity.  Inspire our children to move and feel better too!
Pilates offers a range of different weight bearing and non-weight bearing movements, which can all be performed at varying levels of difficulty making them appropriate for children.
Pilates for Children, taught by Angela Hinton at Physio Leeds / Fit4Work, is a safe and effective form of exercise that will not only increase your childs strength, stamina and flexibility, but will also help to improve their concentration, mental agility and self-esteem!
Physio Leeds / Fit4Work have made the Pilates movements fun and exciting for children by using a story theme each week, using both visual and sound effects together with all the proper pilates equipment (Pilates Circles, Balls, Full and Half Foam Rollers and Therabands)!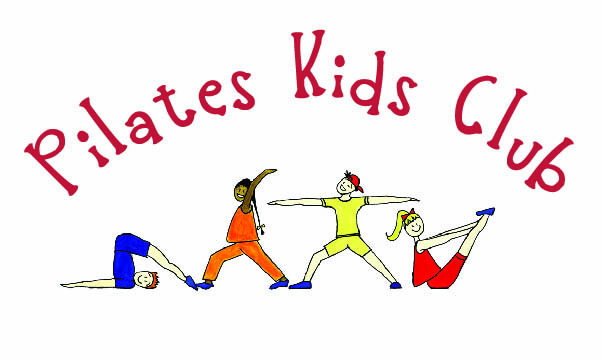 The Benefits of Pilates 4 Children:
Physical Activity

While children's exercise should focus mostly on aerobic endurance, strength training is also recommended several times per week. Pilates can be as high-impact or low-impact as you want, meaning that it can fill both requirements. The slow, steady movements taught in Pilates can help fulfill the strength training requirement, while faster positions like The Hundred can raise  children's heart rate to fulfill the aerobics activity requirement.

Flexibility

Children tend to be more flexible than adults and Pilates can help foster that flexibility. The three facets of fitness are cardiovascular strength, muscular strength and flexibility, but all too often flexibility is forgotten. The exercises taught in Pilates help to keep children's muscles  strong and flexible  especially as they age. This is particularly important if they take part in extra curricular activities that require flexibility, such as dance or gymnastics.

Mental Concentration

Pilates can help teach your children to focus on a task. Many of the poses and postures taught in Pilates require your child to focus on several parts of the body and move slowly. This can teach greater focus in other areas of their life including school and sports. Joseph Pilates, the creator of Pilates, founded his exercise regimen on concentration, focus and precision. Pilates can help to teach children to concentrate more effectively.

Balance

By improving children's posture and body coordination as they age they will develop better balance skills and body awareness.  Balance and coordination can improve a child's sports skills.

Fun

Pilates for children can be a fun and creative time.

Posture
Children now spend a large proportion of their lives in front of computer screens, televisions and play stations causing  children to adopt a slumped posture. Hunching over electronic devices may cause poor posture and subsequent neck and back pain later in life. Pilates requires perfect posture and a neutral spine. As  children learn what it means to maintain a neutral alignment, those techniques can then become an automatic movement pattern integrated into everyday life, improving posture at school and at home.
If  you are interested in Providing Pilates in your school or in an after school club contact us for more details.
All our instructors are fully qualified, insured, and they all have the necessary CRB certification to enable them to work with children.
PhysioLeeds Fit4Work, Bankside, 71 Breary Lane East, Bramhope, Leeds, LS16 9EU
PhysioLeeds Fit4Work, Trinity Fitness, Brownberrie Lane, Horsforth, Leeds, LS18 5HD